FDE – very universal Android OS optimizer. Very wide-range settings of OS and Linux kernel are configured, still being a cross-platform utility, maximally compatible with all devices. This means that it doesn't have any dirty hacks/hardcore and 3rd part binaries (except busybox) & config files. FDE applies configurations depending on Its hardware and software. So that in the end every device is configured individually.
The new unique method of execution – all required FeraDroid Engine components are loaded directly to RAM and executed from there. System partitions are remounted RW only once while installation. This means high speed (the worst RAM will have at least ~500MB/s of I/O speed), no power consumption (no NAND memory I/O occurs) and security (system partitions are in a read-only state). Also, new-gen FDE is synced with OS boot process – so tweaks will be applied in the right time.
All system partitions are trimmed and checked for errors after every OS boot with FDE onboard. The universal installer automatically detects what ROOT-method you use and how to auto-start. Finally, It is not only about optimization. It's also about security and feature-enabler.
See the compacted list of most included features HERE.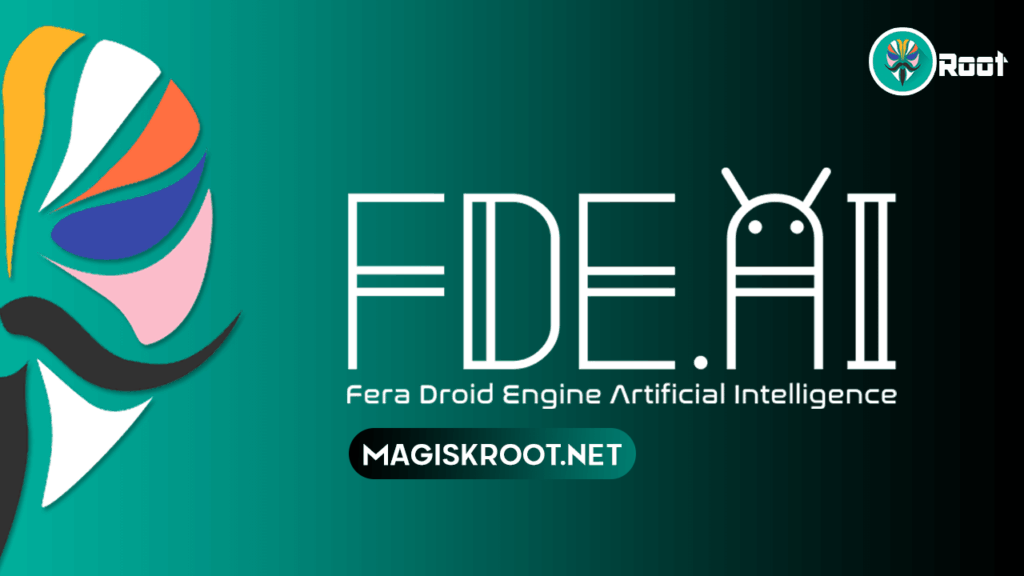 What is FDE (FeraDroid Engine)?
FeraDroid Engine (simply FDE) – an All-in-One ultimate optimizer for all devices on Android OS. No settings/customization and rest 'headache' – all parameters are individual for EVERY device depending on its hardware/software characteristics. All parameters are very balanced – you may gain performance without an increase in power consumption AND reduce power consumption without losing performance. FeraDroid Engine is totally compatible with a very wide range of devices and Android versions.
Requirements
ARMv7 (armeabi-v7a) (32bit)
ARMv8 (arm64-v8a) (64bit)
x64bit (x86_64)
4.1 and higher
Download
Directly from Magisk Manager or Download Latest Version from below.
Useful Guides
Installation
WARNING! Don't use any other All-in-One tweakers or things may get much worse! I warned you!
Make a backup just in case something goes wrong.
Download the latest version and install it via custom recovery OR add zip in modules list if you are using Magisk systemless root.
After OS boot, you will get vibration and a log file /sdcard/Android/fde.txt will be created if FDE worked OK.
If you want to uninstall this magisk module simply remove a module from Magisk Manager if you are on Magisk OR flash this zip in custom recovery.
How does it work?
As you may notice from the name "FDE.AI" – can tell us that it has real AI inside. AI will learn how do you use your device, check out the current usage scenario and adopt some system parameters real-time to give you the best user experience. Details HERE.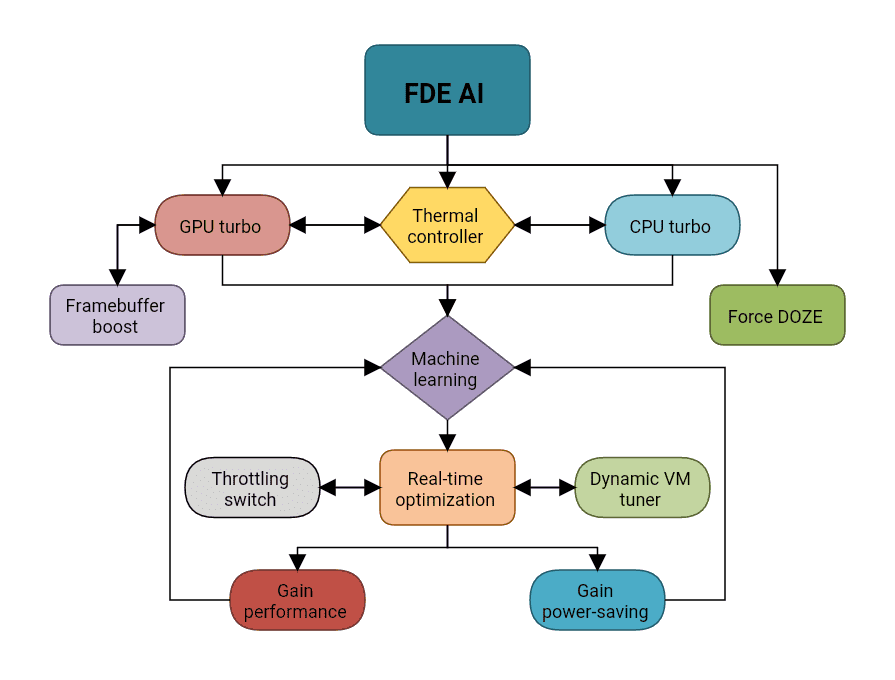 Contributors