Quick Guide for Uninstalling the Magisk Module without using Magisk Manager also known as Uninstall Magisk Module using TWRP Recovery or Offline. One of the Most Awaited method for the Magic Mask Users to Uninstall Magisk Module via Offline. This will be the Best method when the Module is causing the boot loop. In that case, Phone is Unresponsive, right? So what we need to do? One is Uninstall the Module which is causing the issue, and the alternative is complete removal of Magisk Su.
Removing of Module which is causing the boot loop that makes sense. One of the Xda Forum Senior Member named veez21 has developed the Magisk Module Uninstaller for that situation only. This Could help us to get the phone back into normal working condition by removing the Magic Mask Module. Want to donate to the developer for his work you can check the Paypal link here.
You may like: YouTube Vanced Apk Download Latest [Magisk Module]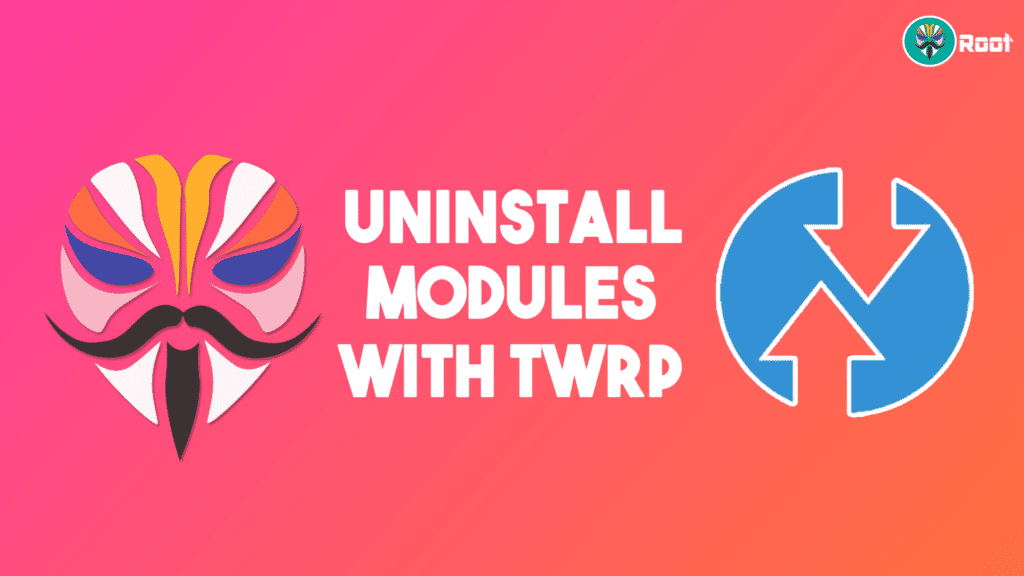 Magisk Module Uninstaller – Uninstall Magisk Module Via TWRP
Method 1:
Step1: Download Magisk Module Uninstaller Flashable zip file from the below link to the P.C
Step2: Send the zip file to the Phones Sd Card or Internal Memory using MTP (Most of the TWRP Recovery Support this Method)
Step3: Now, tap on the Install Button and Choose the Magisk Module Uninstaller Zip file to be Flashed.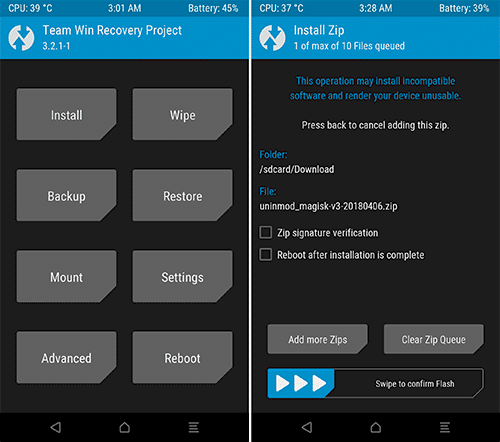 Step4: After Completion of Installation. Go back to TWRP Home.
Step5: Tap on Advanced Option from the TWRP Home. Choose Terminal Option now.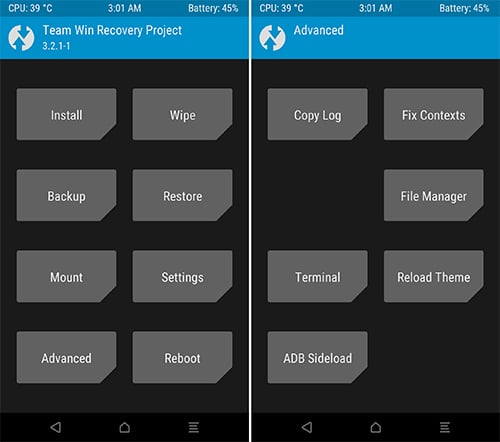 Step6: Type uninmod in the Terminal Box and tap enter button. It will take nearly 3 minutes to mounting the /data/adb/magisk.img to /dev/tmp/magisk_img.
Step7: Again need to wait (Approximately 3min) for loading the Modules which is currently installed on your device.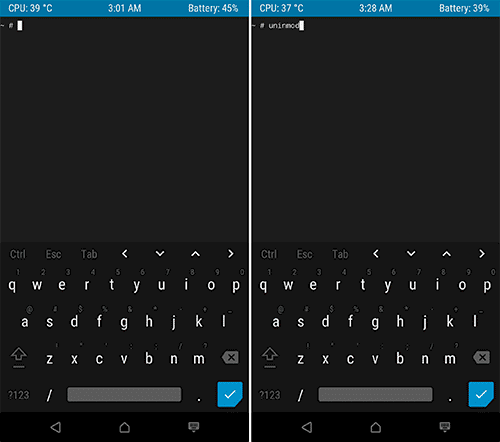 Step8: Now, You can see the Modules list and You have to type the Number which does you want to uninstall (Check Below Screen Shot)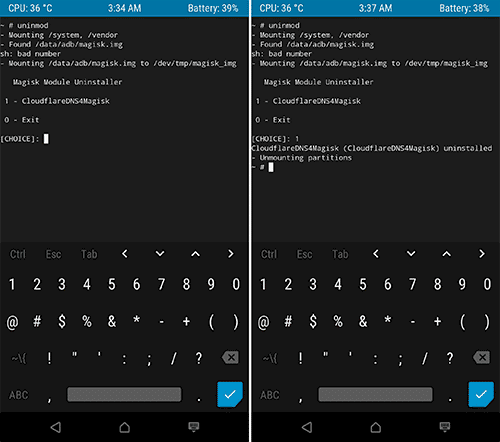 Step9: Finally the Magic Mask Module will be Uninstalled Entirely. But You have to wait again for 4minutes for Unmounting the Partitions.
Note: Magisk Module Uninstaller Zip needs to be Flashed whenever above Procedure wants to be followed.
You May Like: Viper4Android FX Apk – Download and Install on Android [Magisk Module]
Uninstall Magisk Module with Magisk Manager for Recovery Mode
VR25 has developed Magisk Manager for Recovery Mode. This is one of his modules, and there are many modules currently developing by VR25 under Magic Mask Tree. This module has better options than what we have mentioned above. You will get Very Fluid and Interactive experience while using this Module and no need to install whenever you want to uninstall magisk module via TWRP.
Method 2:
Step1: Download the Magisk Manager for Recovery Mode zip file to your P.C. and send to your Android device through MTP.
Step2: Click on the install button from TWRP home and select the Module.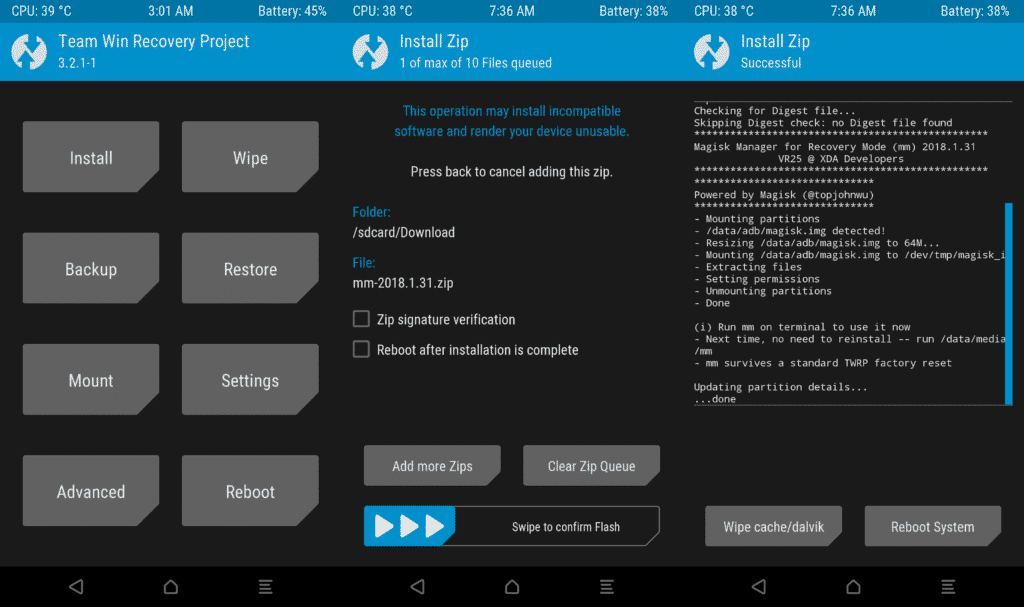 Step3: Swipe to Install the Module.
Step4: Select the Advanced Option from the TWRP Home and Tap the Terminal Option to access the Magisk Manager Modules.
Step5: Type the Below Command then you will get the list of Options.
mm for first time
/data/media/mm for second time onwards.
e) Enable/Disable Modules
l) List of Installed Modules
m) Make magisk.img srvive f. resets
r) Resize magisk.img
s) Change Magisk Settings (using via Text Editor)
t) Toggle auto_mount
u) Uninstall modules
x) Exit
Step6: In this list, you can select any of the settings according to your need. If you select the "e", then you can enable or disable the modules.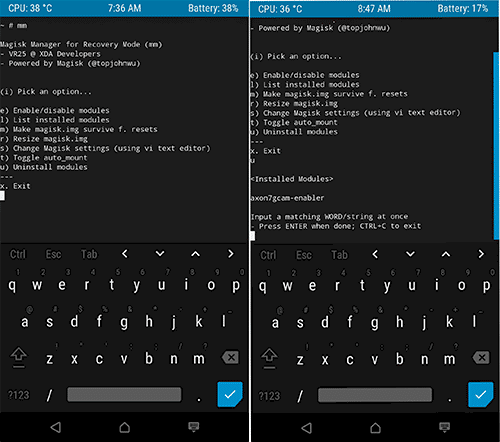 Step7: If you want to uninstall magisk modules then you need to select "u" command. It will show the list of the modules which you have installed on your device.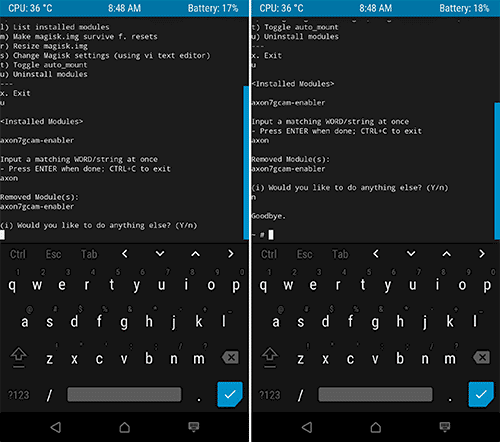 Step8: Now, type the Name of the module and hit the Enter button (2 times). That's it will uninstall magisk module completely.
Now, It will ask you to do anything yet if yes then type Y or Nothing to do Type n.
You May like: Install System-less Xposed Framework on Oreo 8.0 & 8.1+