De-Bloater is an application using the power of Magisk to de-bloat unwanted applications systemless-ly. It has the best user interface which helps you to remove apps with their icons and package names easily.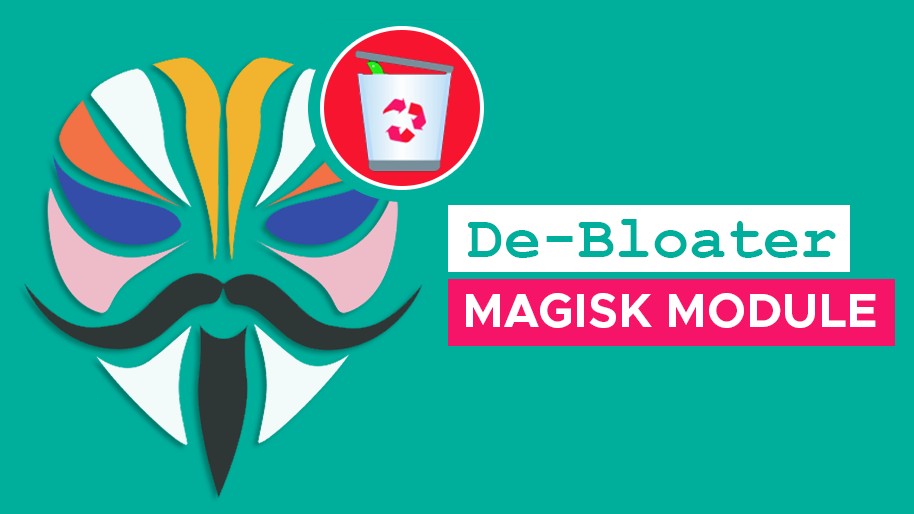 Requirement
De-Bloater requires Root Access and a fully functional Magisk environment, including modules, for proper working. As a result, De-Bloater won't work with other rooting solutions as well as in Magisk core-only mode.
Download
Features
Easily remove system apps from "/system", "/vendor", and "/product" directories.
How to Use
Open the app, and click the remove button on each app you want to remove. The selected apps will be removed systemless-ly after a reboot. To restore an app, either Reset Module (on the top menu) or selectively restore from the second page. Please note that a restart is necessary to get any of the changes in effect.
How it works
The app will systemless-ly replace the selected APKs by making a Magisk module. As a result, you will see a new Module (name: De-bloater).
Troubleshooting
In case, if you accidentally remove some important apps and your phone bootloops, please delete "/data/adb/modules/De-bloater" via recovery.
Translations
Please help me to translate this application via POEditor. You may also translate after downloading the original language string available here.
Donations
If you like to appreciate my work, please consider donating to me (either via Liberapay, PayPal, Ko-fi, or by purchasing the SmartPack Donation Package from playstore) as it is helpful to continue my projects more active, although it is not at all necessary.
Credits
Grarak, Code contributions (I took some code from Kernel Adiutor)
John Wu, libsu & Magisk
MONSTER_PC, Russian & Ukrainian Translations
Emre, Turkish Translations
Firerust96, Spanish Translations
lay4play, Italian Translations
Axel Schaab, German Translations
alex, Ktosspl & Valdnet, Polish Translations
Reno & Ebolateam, French Translations
Hoa Gia Đại Thiếu & ひきたり, Vietnamese Translations
qiaoxin, Chinese (Simplified) Translations
MMETMA, Arabic Translations
Many other people contributed via POEditor