Pix3lify [Unity] Magisk Module creator was an MI A1 User. And he wanted to make his phone looks like Google Pixel 3. So, He made a Pix3lify magisk module for android version 7.0 and Android 8.0.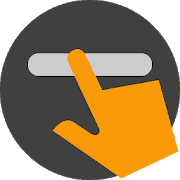 Description
As a Mi A1 user, I was stuck with Stock Oreo 8.0.0 without Oreo custom ROMs when I first bought my device. Kernel sources weren't released at the time, so I decided if I can cook up a Magisk module that can bring me the Pixel UI without the need to install that ROM.
What I did is to search around the internet which lead me to downloading the Pixel 3 XL factory images, and I have extracted the files mostly needed in the new Pixel 3 devices. I've decided to gather these files and compiled them all into a single Magisk Module. This module can be flashed with other devices on Nougat and above as well.
Features of Pix3lify
Set Gboard theme to White BG with Pixel Blue accent
Adds Device Gestures in Settings app (device dependent)
Adds Pixel alarms/media/ringtones/UI sounds
Enables EIS support (device dependent)
Enables Google Live Earth + Live Data and Pixel exclusive wallpapers
Enables Night Light (device dependent)
REQUIREMENTS
Android Nougat (for no overlays version) & Android Oreo (for w/ overlays version)
Magisk 17.0+
Download
NOT WORKING ON
OnePlus 5 with CodenamePhoenix ROM (maybe a ROM incompatibility)
Sony Xperia Z3 OmniRom 8.1
Xiaomi Redmi 4x on MIUI 9 (Nougat)
DEVICES TESTED ON
Asus Zenfone 2 Selfie, running RR 5.8.5 (Android 7.1.2)
Cherry Mobile G1 on 8.1.0 LOS 15.1 (seed)
HTC U11
Huawei P10 with EMUI 8.0 (8.0.0.365) (c432)
Essential PH-1
LeEco Pro 3
LG G4 on AOSCP(CypherOS) 5.3(Android 8.1)
LG G6 running RR 8.1
Nexus 5x on 8.1.0
Samsung Galaxy A5 (2017) LOS 15.1
Samsung Galaxy Note 3 n9005 on 8.1 RR
Samsung Galaxy S6
Samsung Galaxy S8 Exynos – weather app crashes but no other issues found
Sony Xperia Z2 on 8.1.0 Resurrection Remix Oreo
Sony Xperia Z3 on Omni 8.1
Sony Xperia XZ, SlimBit AOSP 8.1
Wileyfox Swift on 8.1.0 crDroid (crackling)
Xiaomi Redmi Note 4X (Mido) with MIUI 9.2.1 Global Stable
Xiaomi Mi 5 Prime on 8.1.0 Omni ROM Oreo
Xiaomi Mi 5X MIUI 9.2.2.0 Android 7.1
Xiaomi Mi A1 on 8.0.0 Oreo Stock ROM (tissot)
Xiaomi Mi A1 on Pixel Experience ROM 8.1.0
Xiaomi Mi Max 2 running LOS 14.1
Xiaomi Mi Mix 2
Xiaomi Mi Note 2 with MIUI 9
YU Yureka Black on AOSP Extended 7.1.2
YU Yureka Black on Resurrection Remix 7.1.2
Zuk Z2 Pro on Aex 5.2 Oreo
Zuk Z2 Pro in Resurrection Remix v.6.0.0 and Aex 5.3
SOURCES