Revanced Music Magisk Module lets users install on a rooted android device. It will help us to get rid of an extra app named MicroG which is crucial to login into your google account on non-rooted devices. But here, there is no need to do that extra step.
This module is developed by j-hc a senior developer and tech enthusiast. You can see his other projects from the GitHub profile. He also solved the major problem that comes after you install revanced music, i.e., updates from Google Playstore.
So, here one should flash MinDetach Module through the magisk app. This will detach YouTube Music from Google Play Store.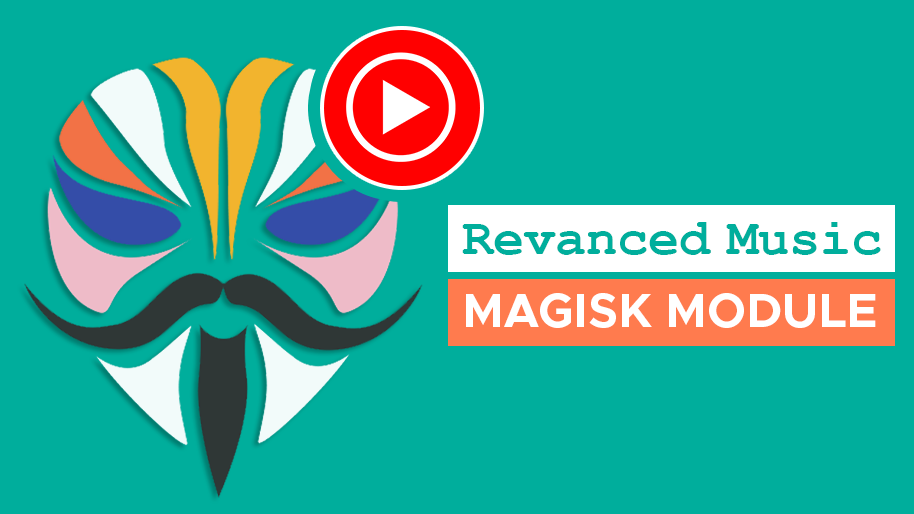 What is Revanced Music Magisk Module?
Revanced Music is an Ad-free music application like its predecessor Vanced Music. The main goal is to offer an ad-free premium music experience for the users. Coming to the Magisk Module, it is mainly for rooted users who have the Magisk app installed. So, they don't need to do some additional steps.
Features
Blocked Audio Ads, Video Ads and Banners.
Get High Quality Audio Playback.
Background Playback.
Auto repeat.
Listen downloaded songs but not offline mode.
Great Music Recommendations.
Download
How to Install ReVanced Music Magisk Module .zip file?
Download the Module .zip file.
Open Magisk App
Navigate to the Modules option.
Here, tap on Install from storage option.
Select the Revanced Music Magisk Module .zip file.
It took a few seconds to flash.
Tap on reboot to activate the module.
How to uninstall?
How to update?
The modules support Magisk updates which means you will receive updates from your Magisk app; downloading from GitHub releases and reflashing is not necessary.
Credits