There is no surprise here. EdXposed and TaiChi support Android 10 from a long ago. I mean from the initial beta testings of Android Q. These two are Magisk Modules which can able to install Xposed Framework on the devices which have MagiskSu installed.
The Sad part is there is no news from the original developer Rovo89 after the oreo update. We can assume that he is no longer part of this great work. Meanwhile, Solohsu and Weishu have taken the project and providing the updates regularly. I hope these guys continue this project as long as they can.
By the way, EDXposed and TaiChi working flawlessly in the android 10 devices and also some of the modules only which has upgraded to SDK 29 working without conflicts.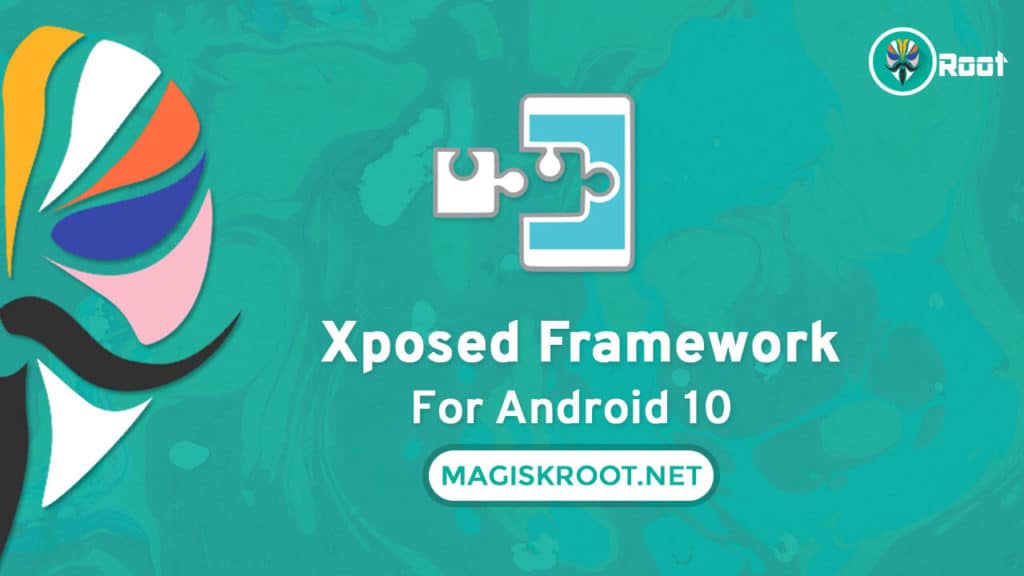 Download Xposed Framework for Android 10
Here, we have only two working methods to install Xposed Framework on Android Q based devices. Follow the below instructions carefully, otherwise, you may end up with boot loop.
Sometimes you might get into boot loop although you follow our procedure carefully due to lack of support in custom ROM's and stock ones.
So, my suggestion is to read this guide How to Uninstall Magisk Module Using TWRP Recovery before proceeding further. Stay safe, guys!
Method 1 – With EDXposed
A Riru module trying to provide an ART hooking framework (initially for Android Pie) that delivers consistent APIs with the OG Xposed, leveraging YAHFA (or SandHook) hooking framework.
Perfectly suitable to Oreo (8.0)+, Pie (9.0) & Android 10. For Nougat and below versions, you are recommended to download the original version.
Step 1. Download below requirements
Riru-Core – Download
EDXposed Magisk Module – Download (YAHFA and SandHook are two variants available – try both and adopt stable variant which is best for your device)
EDXP Manager APK – Download
Step 2. Once you downloaded the above requirements, open the Magisk Manager.
Step 3. Go to Menu >> Navigate to Modules Section >> Tap on Add button (Yellow Colour + Button)
Step 4. Flash Riru-Core.ZIP and hit close.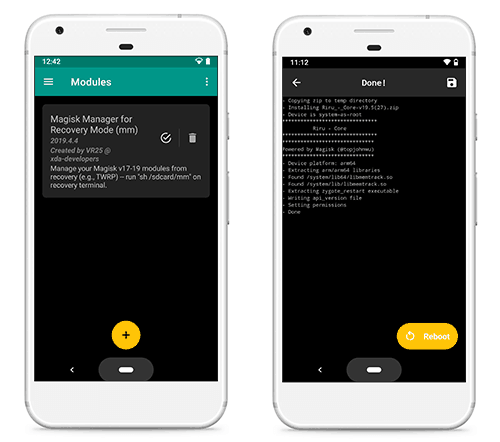 Step 5. Flash EDXposed.ZIP and hit close.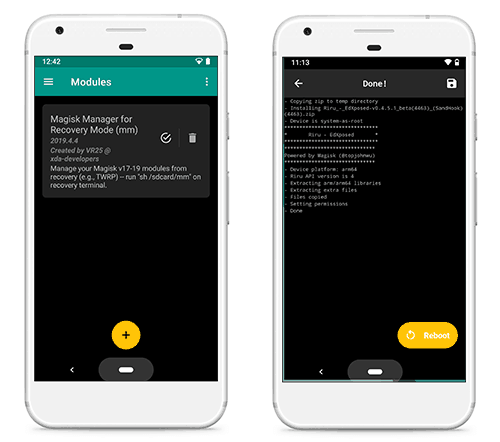 Step 6. Install EDXp Manager APK on your device.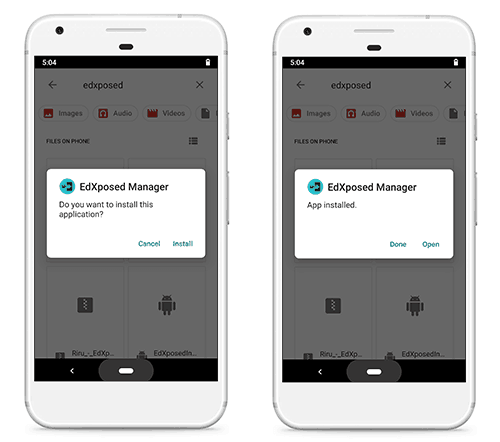 Step 7. Reboot.
Note: With the above method, there are high chances of getting boot loop.
Method 2 – With TaiChi
TaiChi Magisk Module supports Android 5.0 (Lollipop) to Android 10. It will not be updated more often. So, I recommend you to choose method 1 over this.
This is the simple method for installation as compared to the Solohsu's framework. Still, I would like you to go with the above method for better uture updates.
Step 1. Download Requirements from below.
Step 2. Open Magisk Manager and head over to the menu items.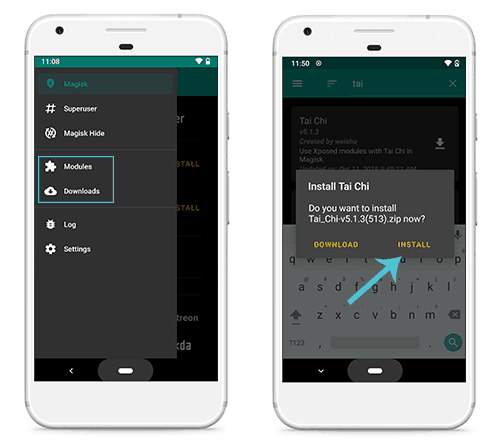 Step 3. Here you can follow two ways to download the TaiChi Magisk Module.
Select the "Modules" section and tap on + add button which is in yellow colour.
Select the "Download" section and search for Tai Chi in the search bar.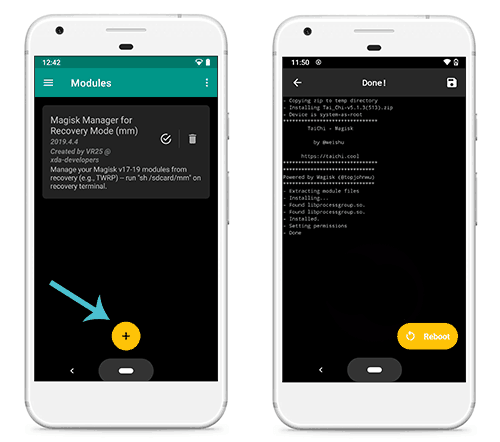 Step 4. Now, Flash TaiChi.Zip and close the app.
Step 5. Install the TaiChi APK on your android device.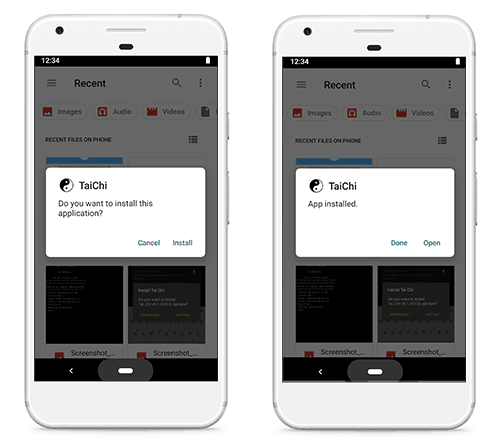 Step 6. Reboot.